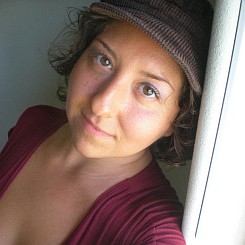 Welcome To Gabriella Hartwell.com




Gabriella Hartwell is a Relationship Life Coach and Author. People are naturally drawn to her compassionate, understanding and calm demeanor. She believes in the power of love and its capacity to allow the heart to continuously open so that it can embrace the love within and draw the love from others as well.

Gabriella's first book is You Find Your Soul Mate When You Let Go of Searching and she is currently writing her second one Rising Up the Ladder of Love: The Path of Union Consciousness. She is available for Twin Flame Beloved Sessions, Dream Guidance Readings and Intuitive Readings. All of these are meant to assist you to find peace within yourself and within your relationships.

If you are ready to let go of all of the illusory barriers to being the love you are, to shining in the radiance of the love you are in all directions, as you watch this come back to you in the mirroring of the love you are in ALL of your relationships, including the one you will serve your love with, visit RisinguptheLadderofLove.com. Make a commitment to LOVE. What you give, you always receive back upon you in such overflowing abundance and sweetness as you remember and bask in your completeness.